Wishing you all a happy holiday season and a bright new year. Merry Christmas, Happy Hanukkah, and don't forget to take some time away from the screen. Especially this year! 
I'll be headed down to South Florida as I usually do for the last week of the year. It's one of the few family traditions we have that the kids are still excited about now that they're both teenagers. Whatever your tradition is for this time of year, I hope you're enjoying it. 
Wanted to share some shots of our big event at the Nasdaq the other night. We raised over $20,000 for No Kid Hungry and had a lot of fun. To all of you who came out to be there live – from all over the world – I just want to say thank you from the bottom of my heart!
Nasdaq's photographers took us outside in the rain to get this awesome shot, our shows projected across the facade of the Marketsite building in the middle of Times Square.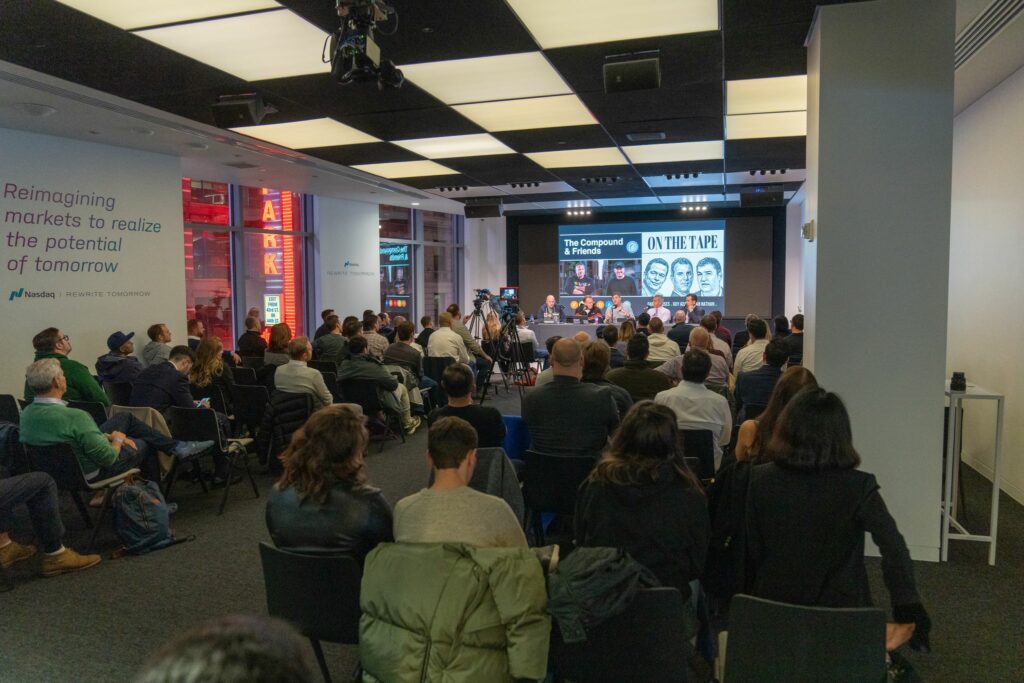 We packed out the auditorium, standing room only by the time the taping got going.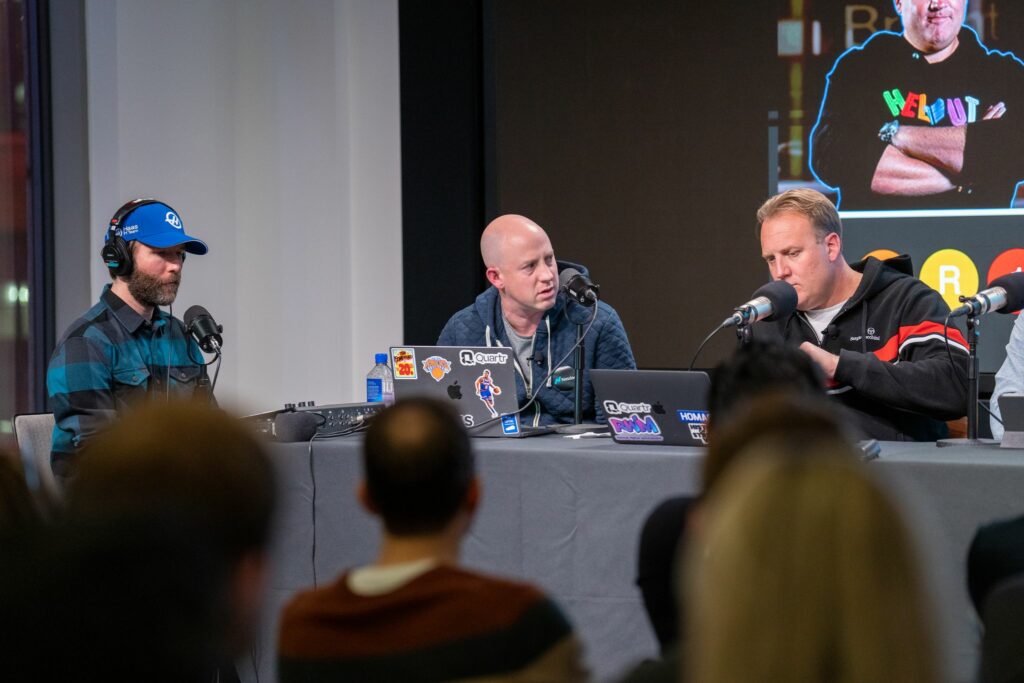 Michael Batnick and I with Duncan Hill representing The Compound and Friends.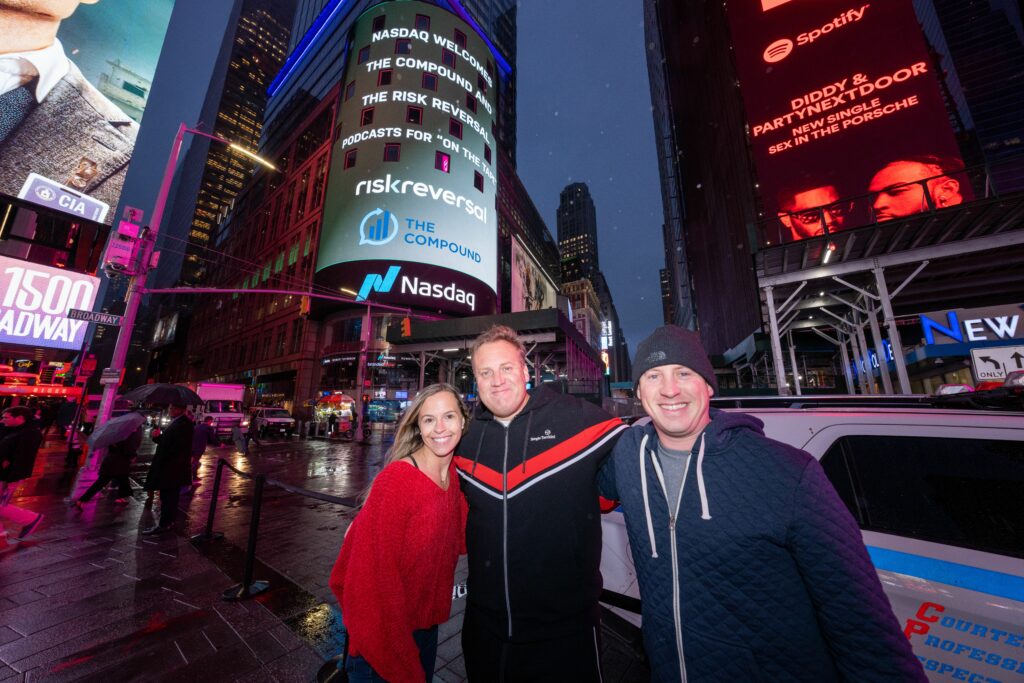 This is Michael and I with Nicole, who joined us this year to work on social media and audience development but has become so much more for our media team and our community of fans. Nicole rocks. This coming year I'm going to turn her into a killer producer, using everything I've ever learned about doing TV, audio, video and every other form of financial content. Most importantly, she makes us look much cooler on the internet than we actually are 🙂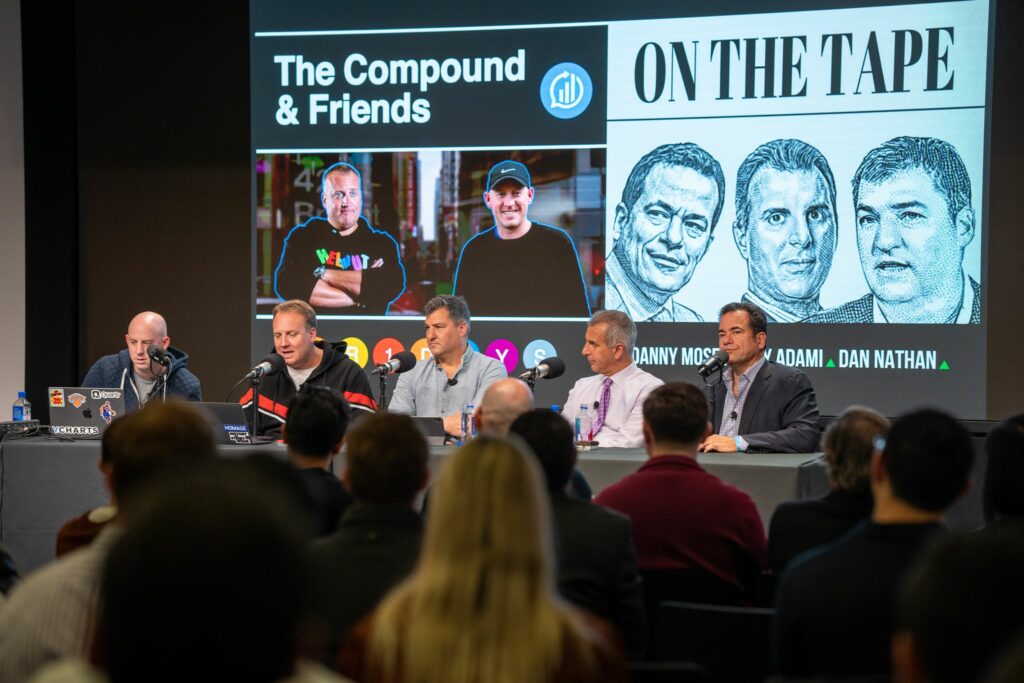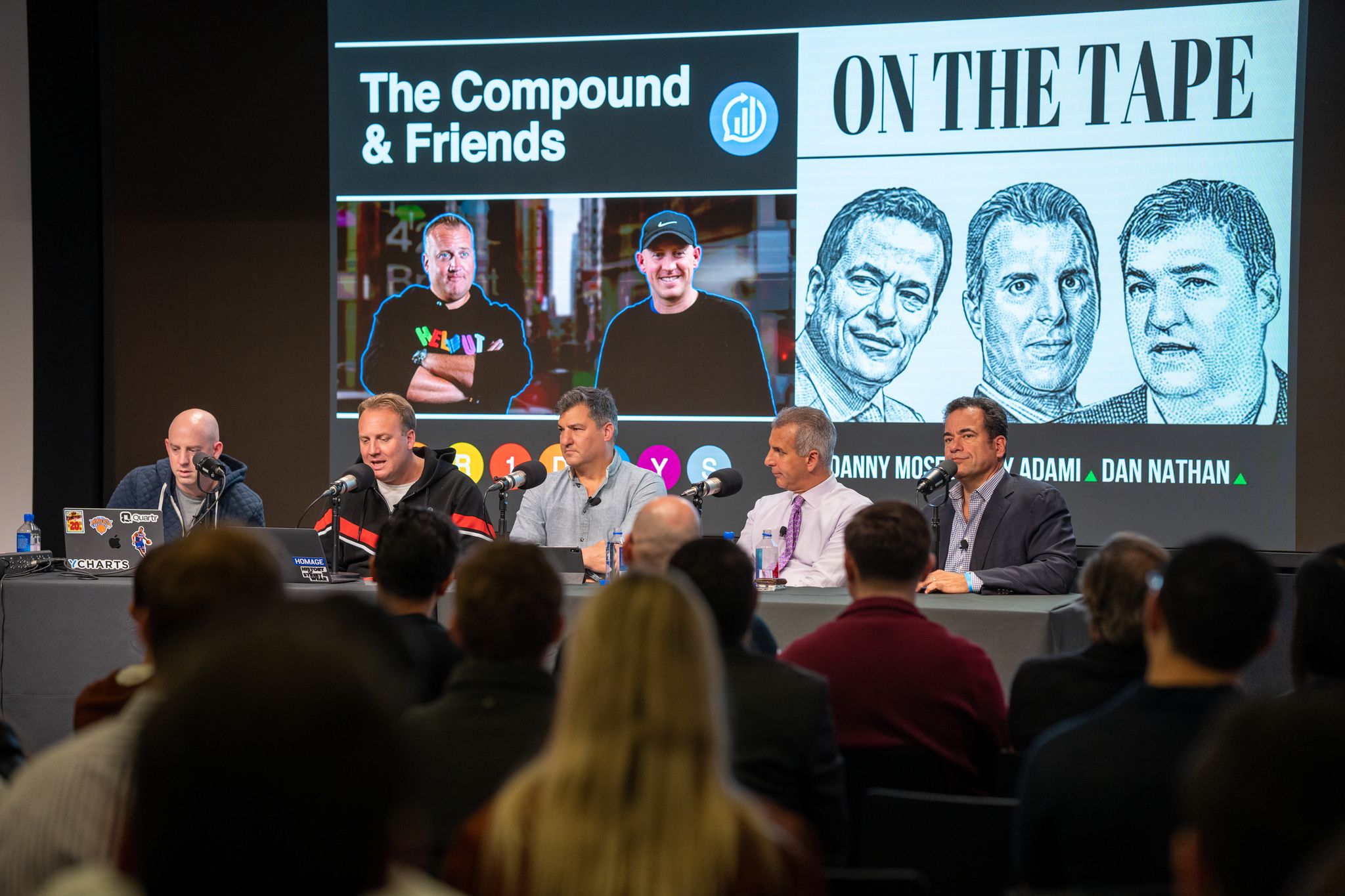 We really appreciate the On The Tape guys. Dan Nathan, Guy Adami and Danny Moses have a great dynamic between the three of them and they do a great job with their guests. They're a few years older than us and have seen a bit more of market history – but they have a great sense of humor and live to teach others what they've learned. Very little ego, tons of sincerity.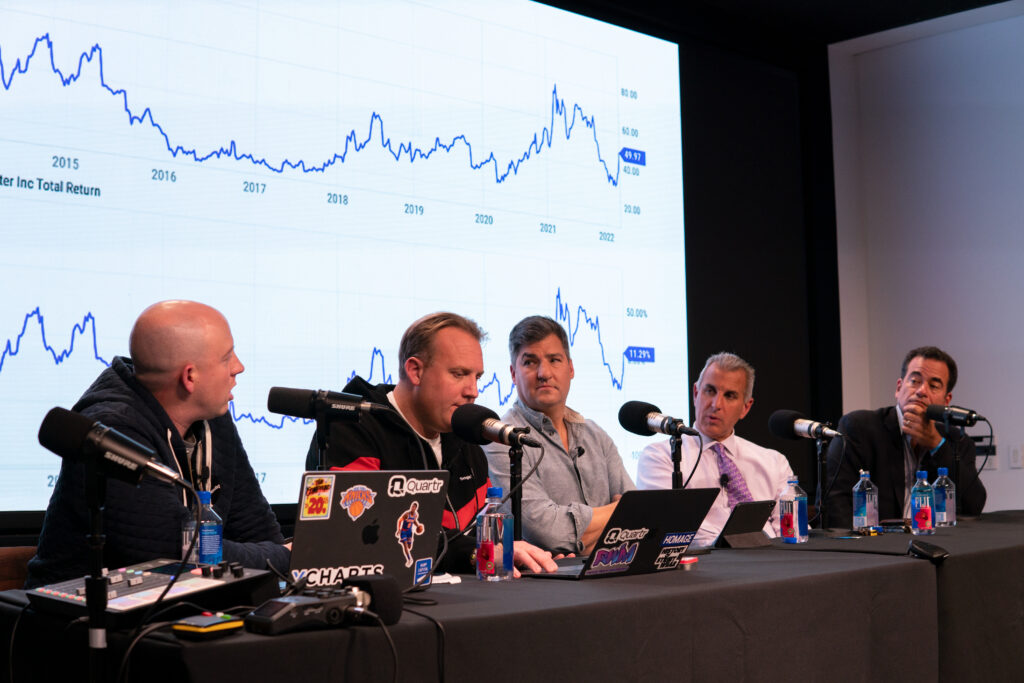 We looked back at the biggest events of the year for this episode. It was cool to get alternate perspectives on everything that's been going on. You can hit the link below to listen or watch the whole thing. 

We had special guest Tom Lee join us on What Are Your Thoughts this week. If you want the alert for when we're going live each Tuesday evening at 5:30pm EST, click this link and hit subscribe: The Compound on YouTube
Podcast version: 
And if you haven't subscribed yet, don't wait. Check it out below or wherever fine podcasts are played. 
These were the most read posts on the site this week in case you missed it: